Live Webinar

Stretched Application Deployment
with CliQr and Cisco ACI
Wednesday, Feb. 24, 2016 | 9 am PT, 12 pm ET
Dear ,
Now you can use CliQr to deploy individual application tiers spread across datacenter or cloud. And with Cisco ACI, users can now deploy applications across a stretched network fabric.
Register to join this webinar that will cover a demo of CloudCenter and Cisco ACI in action plus how CliQr's new Stretched Application Deployment feature helps you:
– Trim costs by deploying only certain tiers in pay-per-use cloud
– Improve security and compliance with critical tiers safely deployed back in datacenter
– Gain HA/DR by deploying both primary and secondary workloads in different environments
With CliQr you can do all of this without changing application code or rewriting deployment scripts, while maintaining portability and avoiding lock-in.
Register and learn more about several powerful use cases of CloudCenter and Cisco ACI in action.
---
Presenters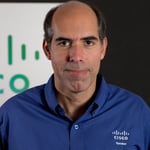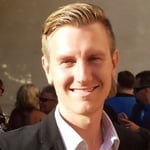 Carlos Pereira, Cisco                                            Zack Kielich, CliQr        Distinguished Engineer                                Director, Technical Marketing
Data Center / Cloud Technology                                                                           
---
Can't attend? Register and we'll send you a link to the recording after the webinar.